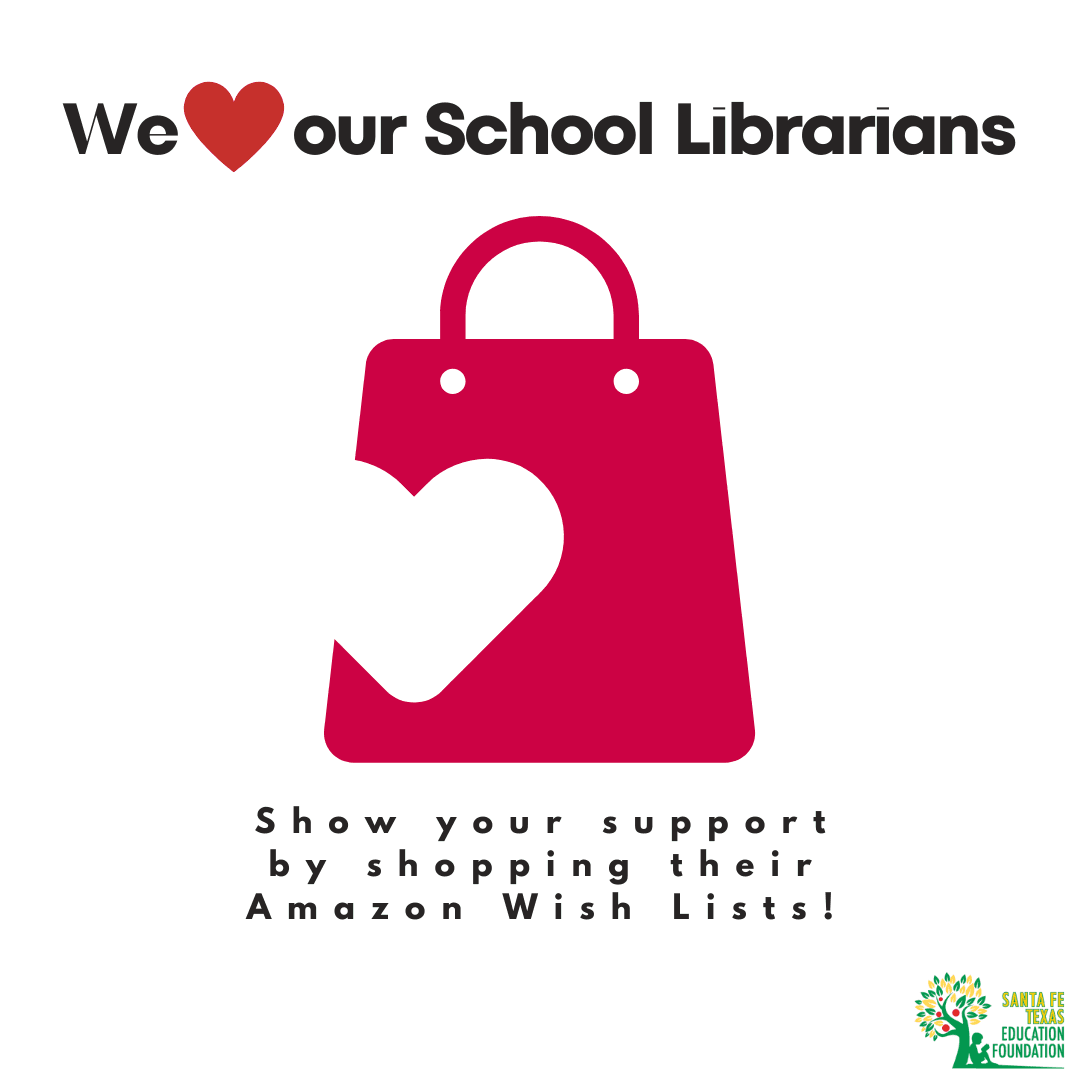 We LOVE our School Librarians!
Show your support by shopping their Amazon Wish Lists, and feel free to add your favorite items!
Choose to give the gift of literacy today.
Success in all subjects goes hand in hand with supporting literacy.
The trunk of The Reading Tree Program is supporting Santa Fe ISD's annual Summer Reading Program from PreK-12th grades.
The branches of this program work to provide books for our new book bus, providing students an opportunity to purchase a book at book fair when they might not otherwise be able to buy a book, and to support teachers by sustaining reading centers in the ever-changing classrooms.
The leaves depict our blossoming and flourishing students with the impact made through your generosity.
The more that you READ,
The more things you will KNOW.
The more that you LEARN,
The more places you'll GO!