Our Board Members include volunteers from our community who care about providing the children of Santa Fe with an exemplary public education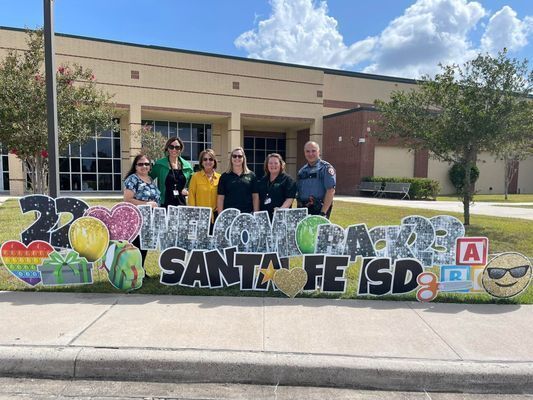 Executive Committee Board Members:
Shannon Harms

Vice-President of Administration

Paula Heileman

Vice-President of Development

Dr. Kevin Bott

Santa Fe ISD Superintendent
Corporate Secretary
Board Members:
Associate Members:
Our past and future board members serve as advisors and volunteers for the Foundation. Becoming an associate board member is an excellent way to get involved!
Foundation Staff:
Gina Welsh, Executive Director - gina.welsh@sfisd.org
Jeannette Thielemann, Coordinator - jeannette.thielemann@sfisd.org
Cultivate. Nurture. Ignite. Inspire.