Together Again: A Night of Inspiration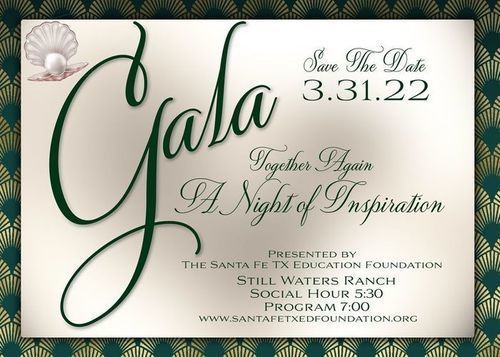 Thank you to all who participated in our Annual Gala on March 31, 2022! All sponsorships, ticket sales, attendees, and virtual guests made for a successful and record breaking event raising nearly $160,000 in support of our hard-working educators, students, and staff in Santa Fe ISD! YOU are making a difference and we are so proud to have your support!
We are more successful when we all unite and come together for the greater good of our schools!
2022 marks 12 years of supporting the teachers, staff, students, and classrooms in Santa Fe ISD.
This Annual Gala is our largest fundraiser that we host each year with thanks to all of our donors, attendees, and sponsors. Thank you for being part of this elite group of partners with your sponsorship! For more information on how to join our group of partners, please email Gina.Welsh@sfisd.org.
2022 Together Again Sponsors