You'll always know what's going on with the Santa Fe TX Education Foundation.
Just bookmark this page and check back often for the latest programs and events.
Starlight Gala: Dream Big, Work Hard, Reach for the Stars VIRTUAL EVENT!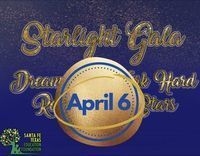 Annually, this is the Foundation's biggest event to showcase education and success in Santa Fe ISD through students, teachers, and parents. It is the culmination of our annual campaign and thereby provides funds to support all of our diverse programs in Santa Fe ISD. Now more than ever, our teachers need your support. Lock arms with us to launch enhanced opportunities and to drive support for teachers, staff, and students through the classrooms in Santa Fe ISD. Our goal is to raise $100,000.