You'll always know what's going on with the Santa Fe TX Education Foundation.
Just bookmark this page and check back often for the latest programs and events.
Tour de School - Elementary Edition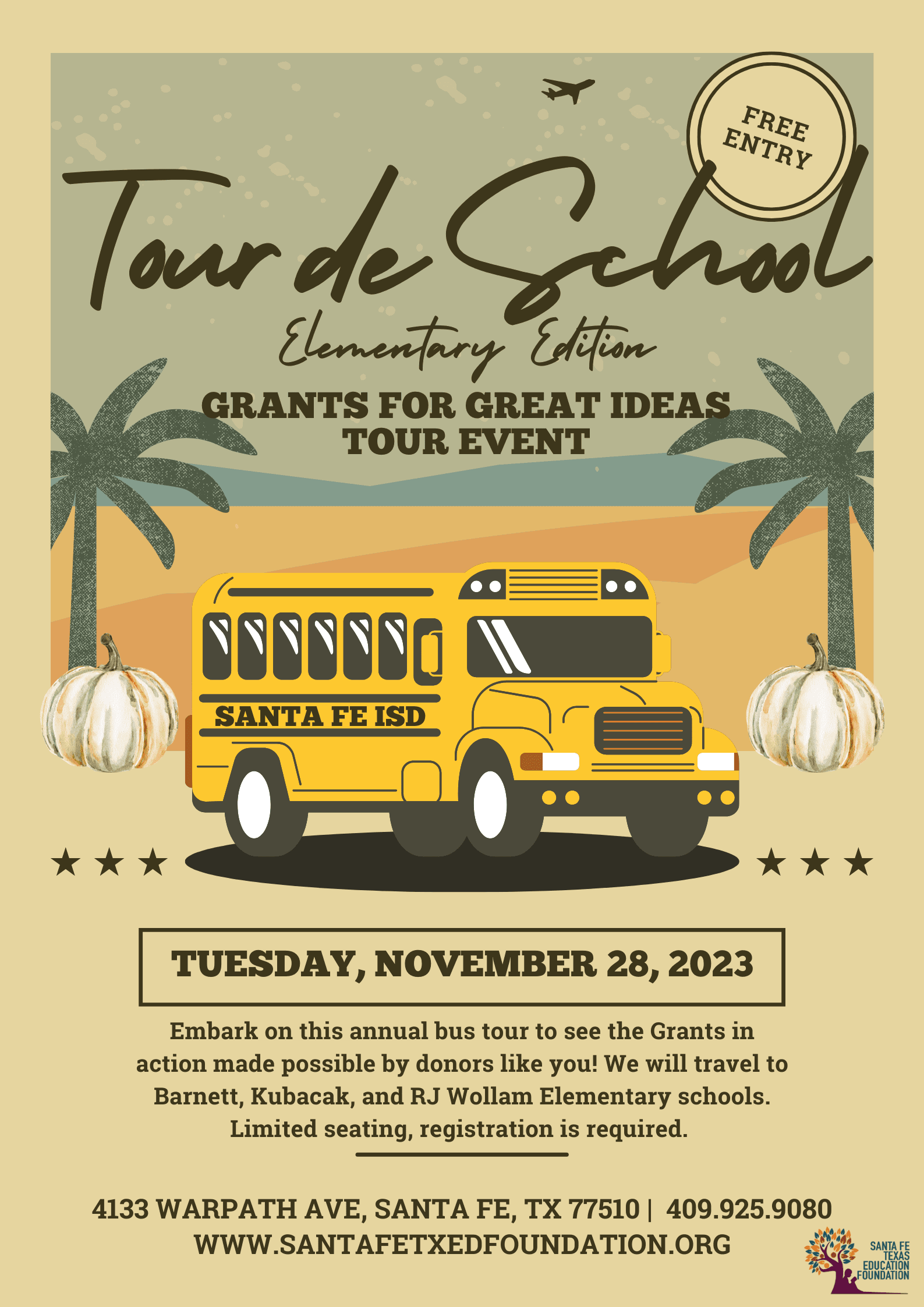 Embark on this annual bus tour to see the Grants in action made possible by donors like you! We will travel to Barnett Elementary, Kubacak Elementary, and RJ Wollam Elementary.
Plan to arrive at the Cowan Administration Building (4133 Warpath Ave) at 9:00am to get your badge and promptly board the bus. We will tour the elementary campuses and be back at Cowan by 11:00am!
Seating is limited, so thank you for registering!