You'll always know what's going on with the Santa Fe TX Education Foundation.
Just bookmark this page and check back often for the latest programs and events.
Tour de School - Secondary Edition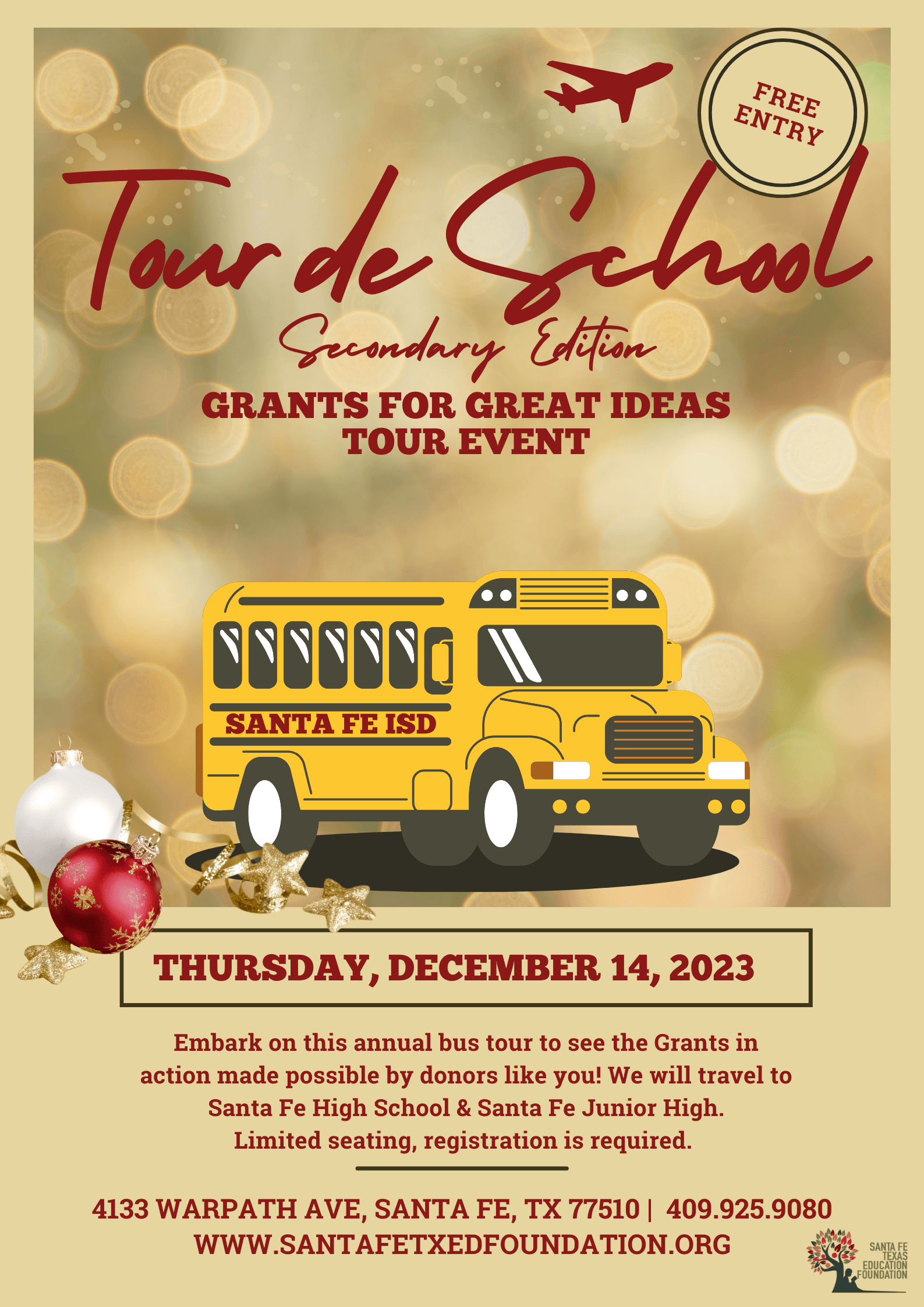 Embark on this annual bus tour to see the Grants in action made possible by donors like you! We will travel to Santa Fe High School & Santa Fe Junior High!
Plan to arrive at the Cowan Administration Building (4133 Warpath Ave) at 12:00pm to get your badge and promptly board the bus. We will tour the Junior High and High School campuses and be back at Cowan by 2:30!
Seating is limited, so thank you for registering!